Dental Implants provide a solid foundation for replacement teeth that look, feel and function like natural teeth. Whether you are looking to replace a single tooth or several teeth, implants will give you the stability you need to smile and chew with confidence.
Dr. Parham has been Dalton's specialist in gum and dental bone health for more than 30 years. Learn more about Bone Regeneration, Crown Lengthening, Gum Grafting, and more.
This gum recession breakthrough treatment is also known as Pinhole Gum Rejuvenation™ and Lunchtime Gum Lift™. The Chao Pinhole® Surgical Technique (PST®), invented and patented by John Chao, D.D.S., is a scalpel-free, suture-free procedure for treating gum recession.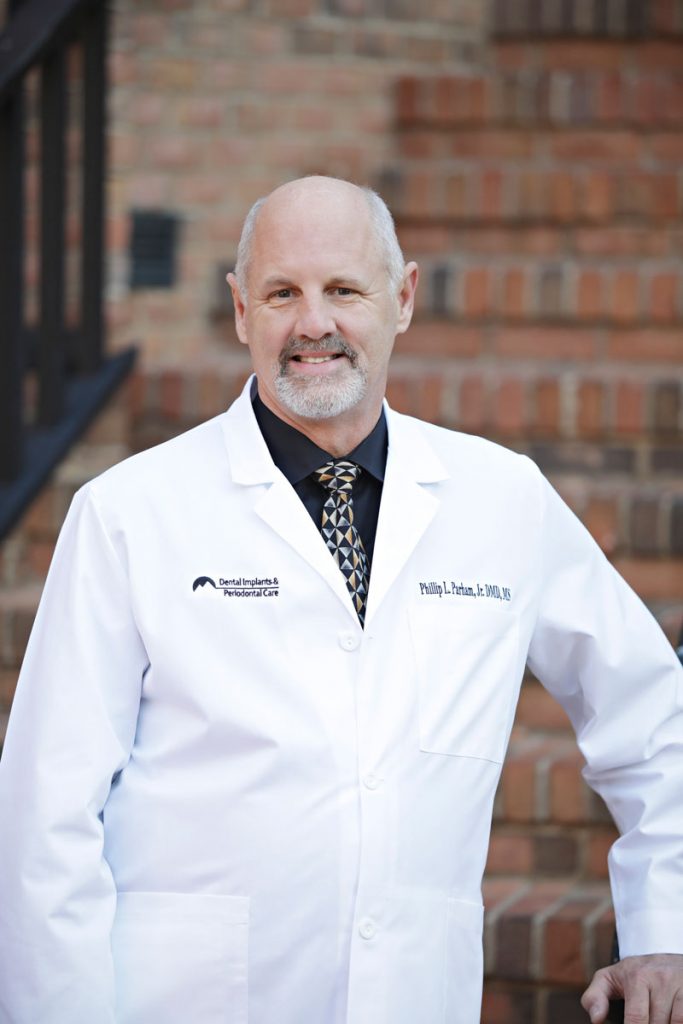 Dr. Parham is an expert in oral surgery such as surgical tooth extraction, including wisdom tooth extraction.
According to an estimate from the Oral Cancer Foundation, more than 36,000 Americans will be diagnosed this year with some form of oral cancer. Oral cancer includes tongue cancer and cancer of the lips, gums, or cheek. Risk factors for developing cancer of the mouth, tongue and throat include tobacco use, alcohol consumption and exposure to the HPV-16 virus.
When you receive sedation dentistry, you will be able to relax and be worry-free on the path to dental health.
Dr. Parham can provide you with a knowledgeable, unbiased second opinion to help you make the best decisions for your health.